Our freshly made salads and sides are the perfect accompaniment to either the wood fired pizza bar or the main course of our wood fired feast.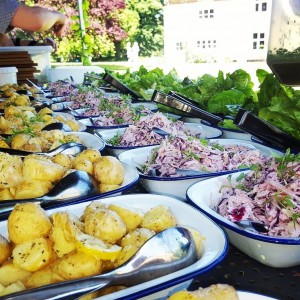 Little Gem – Quartered little gem lettuce, cucumber, salad onion, chives, lemon juice
Mixed – Mixed leaves, cherry tomatoes, radish, red onion, cucumber, dressing
The Med – Mixed leaves, sun blushed tomato, roasted red peppers, mixed olives, basil, feta, balsamic.
Fennel & Rocket – Wood fire roasted fennel, fresh rocket, little gem lettuce, Parmesan shavings, balsamic
Homemade slaw – Red & white cabbage, carrot, onion, mayonnaise.
Pasta – Penne pasta, basil pesto, mixed olives, sun-blushed tomato, fresh basil, mini mozzarella
Green Bean – Marinated green beens, mixed leaves, toasted almonds, basil and lemon dressing
Potato – Norfolk new potatoes, spring onions, chives in a light mayo and crème fraiche dressing
Garlic Potato – Norfolk new potatoes marinated in garlic, lemon & thyme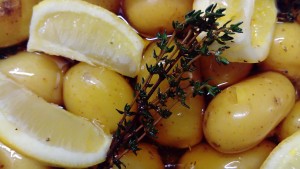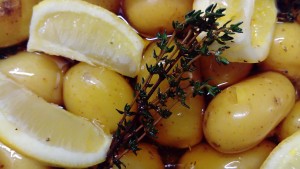 Salads/sides priced at £4
.50 per head for each salad choice.
All our salads and sides can be served buffet style in large bowls or in enamel dishes placed on tables.
We will provide bowls/dishes and serving spoons/tongs etc.
All dietary requirements can be catered for on request.